Gum Disease is an inflammation of the gum tissue which leads to teeth being affected and also deteriorates the bone which surrounds the teeth. If this dental condition is not treated within the stipulated time it will lead to periodontitis and trust me it is worst the situation you can ever imagine. Fortunately the dental science and treatment has evolved a great deal. With the evolution of dental treatments in Best Dental clinic in Bangalore like dental scaling and root planing it is now possible to reverse the gum diseases.
Many dental centers in numerous countries perform these two procedures.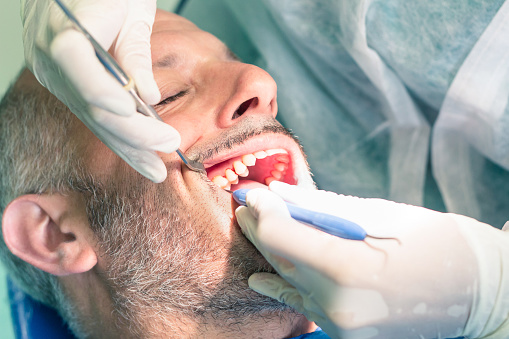 Dentistry Clinics such as Dr. Murali Allcare Dental Center has Best dental clinic in Bangalore who are pro in treating any sort of dental problems. The Best dental clinic in Bangalore are equipped with not just qualified dentists but also quality instruments which eases out half the workload of these dentists.
Dental Scaling and Root Planing is one such dentistry procedure in Bangalore. Dental Scaling is performed with manual hand instruments and/or ultrasonic instruments. The procedure will start only after thorough examination of your teeth. After the examination and determining that you are physically fit to undergo this procedure your dentist will use the ultrasonic scaling device to terminate the plaque bacteria. This is done with the help of sonic vibrations produced by the instrument. This is the point where patients become a bit terrified which is natural. However dental professionals are trained on these cases and are able enough to cure this tooth problem.
On the other hand root planing involves detailed scrapping of the root surface in an attempt to decrease the inflammation of gum disease. The scaling is done on the rough surface of the root so that it can be smoothed out thus eliminating plaque and other bio-film formed.
In case you have a sensitive and diseases gum tissue then it will be first administered with anesthesia so that the area can be numbed. However if you feel that your teeth are sensitive after the treatment then a desensitizing paste should be used which can provide you relief from sensitivity. Dental Scaling and Root Planing requires you to visit the dental clinic two to four times. The number of visits also depend upon the fact how severe the oral disease is.
If you are looking for a way to keep your mouth clean and healthy, undergoing root planning and dental scaling may be the best option for you. This procedure can help get rid of any plaque or tartar that is built up on your teeth, ultimately leading to better oral health.
Contact our Best Dental Clinic in Bangalore today to schedule an appointment and see if this procedure is right for you.