Dental Bonding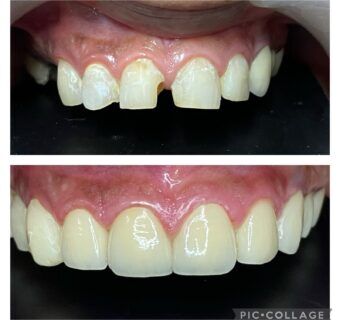 Allcare Dental is the best dental clinic in Bangalore.
We are a team of highly trained and experienced dentists who offer a wide range of dental services, from general dentistry to cosmetic dentistry
Dental bonding is a procedures when a tooth color resin applied on the tooth and sculpted to desired shape and size and expose to sepal high of particular wave length to obtain desired results. This procedures is used for broken tooth, chipped tooth , close gaps between teeth , cosmetic change of shape of teeth, and for tooth colored cosmetic fillings.
High-Quality Dental Bonding in Bangalore
Dental Bonding in Bangalore is a cosmetic procedure carried out on a tooth or a set of teeth to conceal evident discoloration, anomalies, fractures, chipped corners, and more. Dental Bonding works as an excellent method to improve the tooth appearance and fill the amalgams accurately.
The doctors and staff of the dental clinic in Bangalore provide modern, patient focused dental care for all your family's needs. Your dental health is important to you, and your dental health is important to you. You work hard for your money, so it's imperative that you get the care you deserve.
"All Care Dental Centre" specializes in cosmetic Best dental Clinic in Bangalore that promises to provide patients with an attractive set of teeth and a brighter smile. They have state-of-the-art infrastructure and the best in-house cosmetic dentist who genuinely show care for your teeth. At All Care Dental Services, you will find personalized treatments according to your preferences with options to design the best dental solution for you.
to know more visit
What is Dental Bonding?
Dental Bonding in Bangalore is a corrective procedure used to cover anomalies in a tooth. The dentist provides three primary choices in the material for the patients to opt for dental Bonding. Patients can choose between composite dental Bonding, resin, and porcelain dental Bonding.
Tooth bonding helps improve tooth life and appearance by filling the amalgams using bonding gum.
Dental Bonding in Bangalore can help you fill gaps and cracks or even fractures in the tooth. Patients who have a gap between the teeth can also opt for tooth bonding to change the structure of their gums by filling using the bond. Tooth bonding can even help people elongate their shorter teeth. The procedure can give you the correct teeth appearance and smile that you've been looking for.
Best dental clinic in Bangalore also has a team of dedicated support staff who are always available to help patients in any way possible. We are one of the few dental clinics in Bangalore that provides 24/7 emergency services.
AllCare Dental also has a tie-up with some of the leading hospitals in Bangalore so that patients can get the best possible treatment.
Allcaredental also provide Gum reshaping in Bangalore
Dental Bonding Process at All Care Dental Centre
At all Care Dental Centre, Dental Bonding is carried out in 3 steps.
Step 1: Doctor Visit and Comprehensive Consultation
Step 2: Planning and preparing for tooth bonding
Step 3: Placing the prepared adhesive mixture to carry out the bonding process
That's it! All Care Dental Centre follows a hassle-free process.
Meet the Best Dental Bonding Expert in Bangalore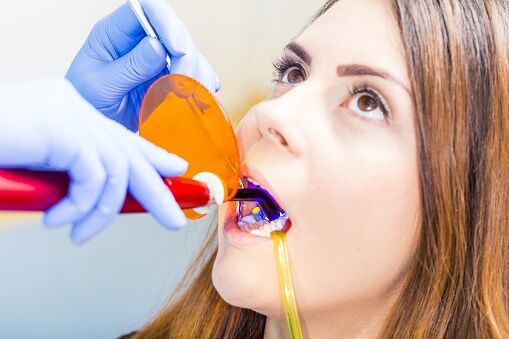 If you are looking for the most reliable dental bonding expert in Bangalore, you will find the "All Care Dental Centre" to be your savior.
Headed by Dr. M.J. Murali, the clinic provides advanced dentistry services with dedicated professionals and modern facilities.
Greater precision and High success rates
State of the art equipment
Painless dental procedures
The highly experienced and skilled endodontist and implantologist
All Care Dental Centre promises to provide the best dental bonding treatment procedures with long-lasting solutions.
Request an appointment and level of your dental health with high-quality tooth bonding in Bangalore.
we offer Best dental clinic in Bangalore as one of our many services. Dental bonding is a quick and painless procedure that can help to improve the appearance of your teeth. Bonding can be used to correct a wide range of dental problems, including cracked or chipped teeth, gaps between teeth, and discoloration. Our team of experienced dentists will work with you to choose the best course of treatment for your individual needs. We use the latest technologies and techniques to ensure that you receive the best possible care. If you are looking for the best dentist in Bangalore, look no further than Allcare dental centre
Popular Tags
Best Dental Clinic in Bangalore | Best Dentist in Bangalore