Fix your receding gums with an expert dentist in Bangalore
If you're dealing with receding gums, gum grafts in Bangalore you'll want to consult with a dentist who can help you find the best treatment option for your needs. dental clinic in Bangalore, there are many experienced and qualified dentists who can provide you with the care you need to restore your oral health.
Receding gums occur when the gum tissue pulls away from the teeth, exposing more of the tooth root. This can happen for a variety of reasons, including gum disease, periodontal disease, aggressive brushing, or genetic factors. Regardless of the cause, receding gums can lead to a number of problems, including tooth sensitivity and increased risk of infection.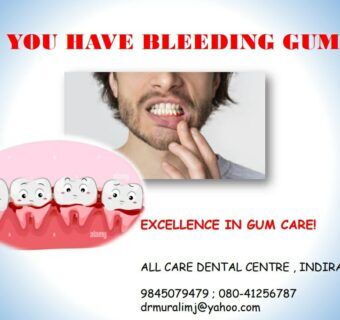 If you have been suffering from receding gums, we understand you might be finding it hard to smile. The condition of receding gums, also called gingival recession, requires immediate action. Gingival recession can be excruciating as it causes the teeth to become excessively sensitive.
At All Care Dental Centre, Best Dental Clinic in Bangalore we provide the least invasive treatments for receding gums that can reverse your condition. Our expert dentist follows the method of a quick and painless procedure described as gum grafting. Our trained and certified dentist carries out the procedure of receding gums to clean the teeth in the area needing treatment and administer a pinhole-sized instrument.
What is Gum Grafting?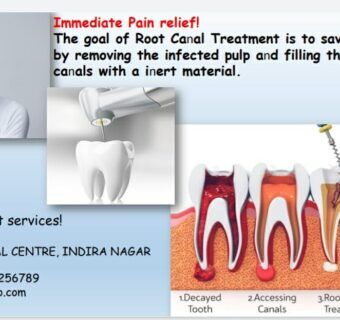 Gum Grafting is a gum treatment procedure that involves taking tissue from the roof of your mouth and re-applies it to the affected area where the gums have retreated. Certain cases of gum grafting also require tissue to be obtained from a donor's mouth that can be used.
At AllCare Dental, we are proud to be one of the Best dentist in Bangalore. We offer a wide range of dental services to meet the needs of our patients, and we are committed to providing the highest level of care possible.
The grafted tissue attached to the gums is given time to fuse with the gums and close the gaps. This covers the nerves that may cause pain when exposed. Gum Grafting is a fast and straightforward approach to restore the health of your gums and put a stop to the excruciating pain caused by gingival recession.
Gum Grafting is an important treatment as receding gums, when left unattended, can result in a greater risk of extra gum and teeth infection. A receding gum line generally stops the positive effects of adequate oral hygiene at home. It subjects the teeth to increased sensitivity and makes them difficult to reach the receded section. Here at All Care Dental Centre, our experts can repair receding gums using innovative treatment techniques for receding gums.
The doctors and staff of the Best Dentist in Bangalore provide modern, patient focused dental care for all your family's needs. Your dental health is important to you, and your dental health is important to you. You work hard for your money, so it's imperative that you get the care you deserve.
Gum grafts are a surgical procedure that involves the transplantation of tissue from another part of the mouth to the gums. This can improve the appearance and protect the gums from further damage. Gum grafts can be performed by either a dentist or a periodontist. The type of graft used will depend on the needs and preferences of the patient. Sometimes tissue can be taken from the roof of your mouth. In other cases it can be taken from another part of the gum. The grafted tissue can then be placed over the affected area, and it is then sutured in place. The procedure can be performed under local anesthesia in most cases. However, some patients may need sedation. The recovery time for a gum transplant is usually quick. Patients can expect some discomfort for several days. This should subside within one to two weeks. Patients should refrain from vigorous activity and eat soft foods, as well as taking pain medication as necessary. Gum grafts can last many years. Patients should visit a Best Dentist Indiranagar to keep their gums healthy.
Gum Grafting Process at All Care Dental Centre
At All Care Dental Centre, the dentist follows a straightforward process to ensure a safe treatment.
Step 1: Doctor consultation
Step 2: Design a plan to suit your necessities
Step 3: Trial preview and sterilization before touching your teeth
Step 4: Procedure
Step 5: Long-lasting and healthy gums after gum grafting
Meet the Best Gum Reshaping Expert in Bangalore
The Gum Grafting procedure at All Care Dental Centre Dental clinic in Bangalore is planned in a way to suit your preferences. Professor Dr. M J Murali can help you to get rid of your receding gums.
we understand the importance of a healthy and beautiful smile. That's why we offer a variety of Gum Grafting procedures to our patients in Bangalore. Whether you're dealing with receding gums or gum disease, our skilled team can help.
For patients with receding gums, a gum graft in Best Dental Clinic in Bangalore can help to restore the gum line and improve the overall appearance of the smile. At our dental clinic in Bangalore, we offer state-of-the-art gum grafting procedures that can achieve excellent results.
During a gum graft, a small piece of tissue is taken from another area of the mouth and transplanted to the area of recession. This helps to build up the gum tissue and support the teeth. in Best dental clinic in bangalore, Our expert team of oral surgeons performs each gum graft with precision and care, ensuring that the final result is natural-looking and healthy.
If you are considering a gum graft, we invite you to visit our Best Dental clinic in Bangalore for a consultation. We will assess your individual needs and create a treatment plan that is tailored to you. With our experience and expertise, we can help you achieve beautiful, healthy gums.
Allcare also a Best Gum reshaping in Bangalore
Popular Tags
Best Dental Clinic in Bangalore | Best Dentist in Bangalore | Best Dentist Bangalore | Best Dental Clinic in Bangalore | Dentist in Bangalore | Dental Clinic Bangalore