Dental radiography is a technique allcare dental professionals use to create detailed images of teeth, bones and soft tissues inside the mouth. This type of radiography uses special x-ray equipment to produce high-quality images of the oral cavity, which can help dental professionals diagnose and treat a variety of conditions. Dental radiographs are safe and play an important role in providing comprehensive care for all patients. Allcare dental professionals are trained to properly take and interpret dental radiographs, and they follow all safety guidelines to ensure that patients receive the best possible care.
At our Best dental clinic in Bangalore, we use the latest radiologic technology to ensure that our patients receive the best possible care. We utilize digital radiography, which allows us to take high-quality images of our patients' teeth and jaws. This ensures that we can accurately diagnose and treat any dental problems. In addition, digital radiography is much safer for our patients than traditional film-based radiography, as it uses less radiation. As a result, our patients can rest assured that they are receiving the best possible care at our Best dental clinic in Bangalore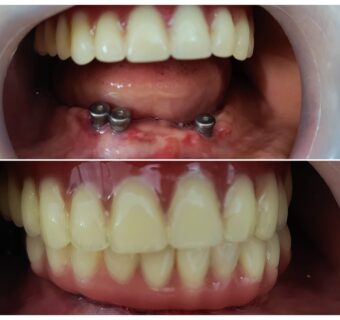 Dental X-rays
Dental X-rays are a depiction of your teeth that a dentist utilizes to assess oral health. With low levels of radiation, the images of the inner region of the teeth and gums are filmed. The X-rays help a dentist detect any abnormalities – a decayed tooth, oral fissures, or any cavities. Should there be any need for dental x-rays, the experts at All Care Dental Centre would advise you accordingly. The dentist will guide you with the results of the X-rays, and in case of any problems, they would keep you updated on the treatment options, as applicable.
The doctors and staff of the Best dental clinic in Indiranagar provide modern, patient focused dental care for all your family's needs. Your dental health is important to you, and your dental health is important to you. You work hard for your money, so it's imperative that you get the care you deserve.
How Often a Dental X-ray is Recommended
A dental x-ray is suggested by the dentist for tracking the dental problem and treatment. An x-ray is essential:
To assess the oral health
In case of tooth decay
If there is a prevalent history of gum disease
For an indication of oral disease
Risk Level of a Dental X-ray
There is exposure to radiation; however, the levels are extremely low, making it safe both for children and adults. With digital x-rays, the exposure is at a very lower level. However, a lead apron covering the chest, abdomen, and pelvis is provided as armor towards radiation exposure safeguarding the vital organs.
As radiation is not safe for a developing fetus, pregnant women should totally avoid any type of x-ray and keep their dentist informed.
The doctors and staff of the Best dental clinic in Bangalore understand that, and make every effort to provide affordable, high quality dental care that meet your needs.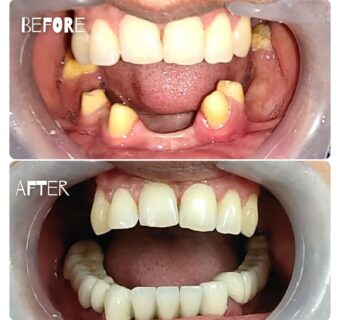 Frequently Asked Questions
1) Do Dental x-rays involve preparation?
No preparation is required for a dental x-ray. However, it is essential to brush the teeth prior to the appointment.
2)Can dental X-rays be harmful?
Dental x-rays are extremely safe with low levels of radiation.