Rotary Endodontics
At our best dental clinic in Bangalore, we use rotary endodontics to provide our patients with the best possible care. This type of endodontic treatment uses a rotating tool to clean and shape the root canal, making it easier to place the filling material. Rotary endodontics is a more efficient way to treat the root canal, and it results in a better outcome for the patient. In addition, rotary endodontics is less invasive than traditional methods, and it causes less pain and discomfort for the patient. If you need endodontic treatment, we encourage you to come to our best dental clinic in Bangalore for the best possible care.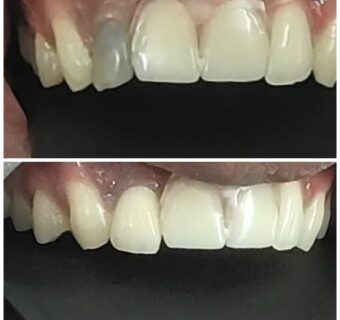 Here at All Care Dental Centre, the Best dental clinic in Bangalore you will find a smoother and most comfortable approach to the procedures related to the root canal. Endodontists at All Care Dental Centre take pride in their rotary endodontic technology that assists in the most effective treatment of root canal. The rotary endodontic treatment comes with several advantages over traditional root canal therapies, and it begins with the tools.
Instead of opting for traditional files that can be used manually, rotary endodontics uses electrically powered instruments that can perform treatments on root canals smoothly.
What is Rotary Endodontics?
Rotary Endodontics directs towards the advanced root canal treatments that are carried out with the utilization of an electric handpiece. They are automated and perform faster treatments.
Rotary endodontics is a specialized type of dental procedure that allcaredental offers. It is used to treat damage to the pulp of the tooth, which can be caused by decay, injury, or infection. The pulp is the soft tissue in the center of the tooth that contains the nerves and blood vessels. When it becomes damaged, it can cause pain, sensitivity, and even infection. Rotary endodontics uses a special instrument called a rotary drill to remove the damaged pulp and clean the inside of the tooth. This procedure is usually very successful in treating and restoring the tooth to its normal function. However, it is important to note that this procedure should only be performed by a trained and experienced dentist. Best dental clinic in Bangalore has many years of experience in performing rotary endodontics and can ensure that you receive the best possible care and Best Dentist in Bangalore. Call us today to schedule an appointment.
Benefits of Rotary Endodontics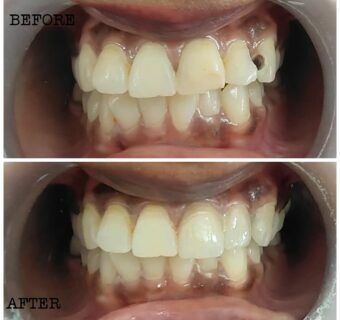 Rotary Endodontics is an advanced technology that provides greater accuracy and faster results than traditional methods.
Cleans the root canal more smoothly and consistently
Greater Precision
They are more reliable and have fewer chances of complications
Tools are smoother and quieter
Create a more comfortable experience for patients
With our endodontists and advanced tools for rotary endodontics, you, as our patients, will feel more comfortable during your root canal procedures.
to know more visit