Post and core procedure is a treatment that enhances dental restoration on completing a root canal. The treatment is pain-free, and doesn't require local anesthesia. A dental examination accompanied by a dental x-ray facilitates the start off. The Core procedure helps develop an apt shape and base for a new implant while a dental post anchors the tooth core.
The doctors and staff of the Best dental clinic in Bangalore provide modern, patient focused dental care for all your family's needs. Your dental health is important to you, and your dental health is important to you. You work hard for your money, so it's imperative that you get the care you deserve.
You can approach any of our experts at the All Care Dental Centre, and we will be pleased to guide you through the procedure.
At our best dental clinic in Indiranagar, we offer a wide range of dental services to meet the needs of our patients. One of the services that we offer is the POST & CORE procedure. This procedure is used to treat teeth that have been damaged by decay or injury. The first step of the procedure is to remove the damaged tooth material. Once this is done, a post will be placed in the empty tooth socket. The post will serve as a support for the artificial tooth that will be placed over it. Finally, a core will be placed over the post. The core will help to strengthen the artificial tooth and prevent it from being dislodged. If you are in need of this procedure, we encourage you to contact our best dental clinic in Bangalore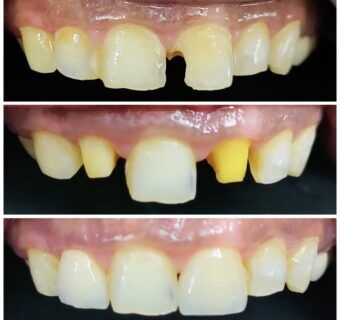 Recommendation of Post and Core Procedure
After the root canal treatment, it is necessary always to ensure the dental crown is in a place free from damage or infection. The procedure is advisable – for a damaged tooth post successful completion of the root canal treatment. The procedure is not advisable – if there is bleeding of gums; abscess in the tooth; unbearable pain in the tooth or jawline; the tooth is badly affected; the underlying bone structure of the tooth is weak or lost.
Benefits of Post and Core Procedure
The procedure helps:
Conserve the existing tooth after a considerable loss of internal tooth structure.
Safeguard the dental crown, thereby preventing infection & damage.
The doctors and staff of the Best dentist in Bangalore understand that, and make every effort to provide affordable, high quality dental care that meet your needs.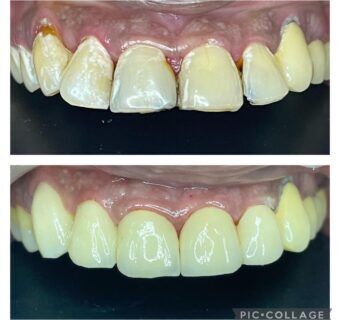 Frequently Asked Questions
1)How favorable is the treatment?
The outcome of the treatment is long-standing; however, care needs to be taken to prevent any further complications.
2) What are the preventive measures to be followed after treatment?
One should maintain – overall dental & oral hygiene, avoid too much stress on the tooth which has been treated, follow regular dental check-ups, etc.