Microscopic Endodontics & Dentistry
Microscopic endodontics is a dental technique that uses magnification to view the interior of a tooth. This allows for a more precise cleaning and treatment of the tooth's root canals. At Allcare Dental Centre, we are experts in microscopic endodontics and use this technique to provide accurate and minimally invasive treatment for our patients. Contact us today to schedule your appointment and experience the benefits of microscopic endodontics!
answer: allcare dental Centre, Best dental clinic in bangalore is the best place for your dental needs.It is a Best Dental clinic in Bangalore we provide quality and affordable dental services with a team of highly skilled and experienced dentists. our services include preventative, Restorative and cosmetic dentistry. we also offer convenient payment options to make your experience more affordable. call us today to schedule an appointment!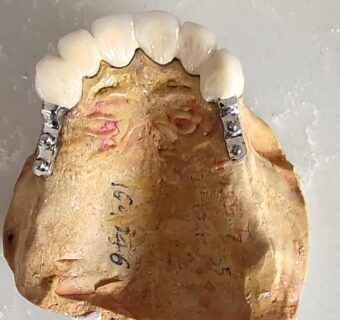 Microscopic Endodontics is an best dental clinic in bangalore that offers a wide range of advanced dental services. We use the latest technology and equipment to provide our patients with the best possible care. Our team of experienced dentists offer a range of services including teeth whitening, cosmetic dentistry, and more. We also offer a wide range of payment options, so that you can get the treatment you need without breaking the bank. If you're looking for the best possible care for your teeth,
Microscopic dentistry and endodontics are the special and advanced area of dentistry in Best dental clinic in Bangalore that utilizes high-powered magnification instruments for precision. To get a close-up view of the teeth and the surrounding dental structures, microscopic dentistry is essential as it brings a lot of precision and quickness. Microscopic dentistry has plenty of applications in 21st-century dentistry. Helping modern dentistry perform complex dentistry procedures with a high degree of accuracy. It can also be used to perform complex restorations like cavity treatments to get rid of decayed portions. Microscopic dentistry also preserves the strength and integrity of the tooth and avoids a loss.
The doctors and staff of the Best dental clinic in Bangalore provide modern, patient focused dental care for all your family's needs. Your dental health is important to you, and your dental health is important to you. You work hard for your money, so it's imperative that you get the care you deserve.
What is Microdentistry?
Microdentistry, i.e., microscopic dentistry, is a contemporary method of dentistry that guides excellent precision and more promising results for patients who are suffering from general and advanced dental problems
Benefits of Microscopic Dentistry
Microscopic dentistry ensures that the dentists do not remove less of the healthy tooth
Microscopic dentistry can find the tiniest of canals to fix the problem
No miss during initial and latter root canal treatments
With a microscope accessing calcified canals becomes a very manageable task
to know more visit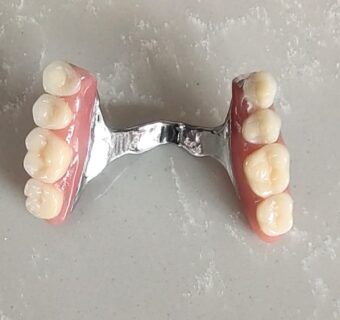 Frequently Asked Questions
1) Is microscopic dentistry painful?
No, because it removes unhealthy teeth and decays with greater precision, it causes less discomfort as compared to traditional dentistry.
2)Is microscopic endodontics and dentistry only used for root canal treatments?
No. Microscopic dentistry and endodontics can also be used equally efficiently in cosmetic and general dentistry. It can also be used for implant placements and all other kinds of oral surgeries. At all Care Dental centre Indiranagar which is the best dental clinic in indiranagar, we believe in giving the best to our patients. THE MORE WE SEE BETTER WE TREAT. we use microscope to see more and we use it for both surgical and non-surgical and Endodontics and other allied procedures. This has enabled us to become one of the best dental clinics in Indira Nagar and Bangalore The doctors and staff of the dentist Bangalore understand that, and make every effort to provide affordable, high quality dental care that meet your needs. ALL CARE DENTAL CENTRE was established in 1969and is one of the leading dental service providers in Bangalore.