Root Canal Retreatment in Bangalore
AllCare Dental is the best dental clinic in Bangalore for root canal retreatment. We use the latest technology and equipment to provide our patients with the best possible care. Our team of experienced dentists and specialists are dedicated to providing you with the best possible results. We offer a wide range of services, including root canal treatment in Bangalore, to meet all of your needs. We also offer a variety of payment options to make our services affordable for all patients.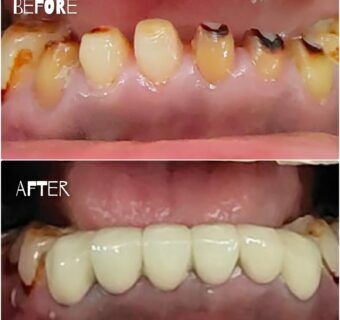 Is your previous root canal treatment hurting you? Do you experience pain in your root canal and surrounding tissues? A new infection or bacteria might have made home in your missed or incompletely filled canals. A re-root canal treatment and therapy are exactly what you need to get rid of the excruciating pain in your gums.
A re-root canal treatment is a therapy that is utilized to help restore your root canal if your teeth are infected again or have failed to restore after a root canal treatment. Carrying out a treatment for a re-root canal can give your tooth a second chance it needs.
The doctors and staff of the Best dental clinic in Bangalore provide modern, patient focused dental care for all your family's needs. Your dental health is important to you, and your dental health is important to you. You work hard for your money, so it's imperative that you get the care you deserve.
Why Do I Need a Re-Root Canal Treatment?
You will need a re-root canal treatment if and when your root canal treatment that happened a year or a few months ago fails to save your tooth.
The remaining bacteria in the canals attack your tooth again
New bacteria have entered the root canal through a broken filling
Root fracture
Infection
Cyst at the end of the root
How is it treated?
Our expert dentist at All Care Dental Centre, the Best dental clinic in Bangalore starts by numbing the tooth and isolating the tooth from the rest of the mouth using a rubber dam.
They make access through the tooth into the root canal
Remove and clean previous root filling
File and rinse with disinfectant
Restored with a permanent restoration
Root canal therapy is a treatment used to save a tooth that is badly damaged or infected. The procedure involves removing the damaged tissue from inside the tooth and then filling and sealing the tooth. Root canal therapy can be performed by a Best dentist in Bangalore or an endodontist, which is a dentist who specializes in this type of treatment. While root canal therapy is often associated with pain, the procedure is actually quite painless. Thanks to advances in dental technology, most patients report feeling little to no discomfort during and after the procedure. In fact, many people say that having a root canal is no more uncomfortable than having a cavity filled. If you are experiencing pain or other symptoms that may be associated with a damaged or infected tooth, contact All Care Dental today to schedule an appointment. Our experienced team will provide you with the care and treatment you need to restore your smile.
We are equipped with the latest dental equipment and offers a clean and comfortable environment for all patients. We also offers a loyalty program for all its regular patients. We are the best dental clinic in Bangalore because it offers high-quality dental services at an affordable price.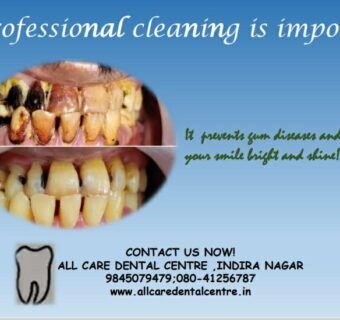 Frequently Asked Questions
1) Is the treatment painful?
No, the treatment is not painful. You might have discomfort for 2-3 days after restoration.
2) How many seatings does it take?
All Care Dental Centre plans for 2 appointments of 90 minutes each.