Allcare Dental, India's largest network for Best dental clinic in Bangalore, will end your wait. We guarantee high-quality dental care!
Professor M J Murali, a top dentist in Bangalore, provides comprehensive patient care in a short time. A dedicated team of administrative and professional staff has been assembled at the Best Dental Clinic in Bangalore to serve both local and international patients. All Care Dental Centre , the Best Dental Clinic Indiranagar offers world-class treatment and personalized attention to patients who arrive from all parts of the region.
Expert dentists at this most trusted dental healthcare brand can treat any dental problem from a toothache to veneers and implants to surgery.
Our Dentist will advise us every so often to have our tooth removed and replaced with a Dental Implant. They are the best and most predictable choice when replacing missing teeth, single or multiple.
Implant surgery can either be performed in a delayed or immediate manner.
The procedure of placing an implant immediately after a tooth removal is called immediate implant surgery. This is the same surgical procedure that is used for removing a tooth. In a delayed approach, the implant is placed 3-4 months later. During this time the patient is still edentulous. (without tooth)
These are the advantages of immediate implant placement over delayed:
This reduces the time it takes to heal and treat.
Helps preserve bone volume and improve aesthetics
Cost-effective
Patient is more comfortable (only one surgery).
Implant placements in an immediate setting are technical challenges and should only be attempted by experienced clinicians.
Dental professionals developed the methods for instant implant loading and placement to meet patient demand. Patients expressed their reluctance in spending months showing gaps in their teeth. Allcare dental dentists offered immediate treatment, which provided a solution for hiding the gaps.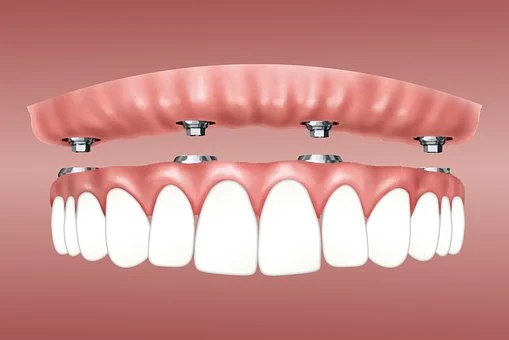 The immediate load procedure was not only beneficial for patients, but it also enabled dentists to fulfill patient's wishes not to have gaps in their mouths right away after a tooth extraction. The immediate load procedure was able to deliver:
Reduced Treatment Time:The introduction of restorations shortly after tooth extraction greatly reduced the total treatment time.
Predictable results: Patients want predictable results for any dental procedure. Quick load procedures are used to remove complications that may arise from dental visits in Allcare Dental
Simplified Methods:Patients had a simplified procedure, as there was no preparation required before applying the technique.
Patient satisfaction: the immediate placement of dental implants required that patients only undergo one procedure to achieve the desired aesthetic results. Patients had to undergo one procedure instead of multiple. This system made it easier for them to recover from surgery.
USP For Dental Practices: Promoting immediate dental implant loading and placement proved to be a distinctive selling point for the dental surgeon in Allcare Dental Bangalore
Allcare dental aims to restore patients' teeth to their best function, contour, comfort and speech.
To know more visit