Are you experiencing pain?
Are you experiencing tooth pain?
A root canal in Best Dental Clinic Indiranagar may be necessary if you have a toothache. Root canals are a very common procedure in dentistry and offer many benefits.
Root canals are a great way to save your tooth. Root canals can save your tooth from serious injury if the pulp (the soft tissue within your tooth) becomes infected. Root canals are used to remove infected pulp and save your tooth
it is a great way to relieve pain. It can be extremely painful to have an infected tooth. Root canals will relieve pain and remove infected pulp.

it can be performed quickly and easily. The procedure can usually be completed in just one to two visits to your dentist. Most cases do not require sedation dentistry or hospitalization.

Root canals can be done at a very affordable price. Root canals are relatively affordable. It all depends on the tooth being treated.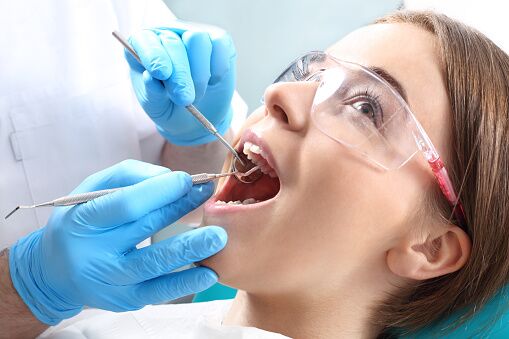 What is a root canal?
Root canals are used to save or repair a tooth that has become infected or is severely decayed. The root canal procedure in Best Dental clinic in Bangalore involves the removal of the pulp and nerve, and sealing the inside of the tooth.

You might need a root canal for one of these reasons:
-You have a cavity which has reached the nerve
-Your tooth was broken or chipped.
-You have a tooth infection

it may be necessary if you have any of the above problems. Your dentist should be seen as soon as possible to assess your situation and determine whether a root canal is required.
Why is root canal treatment necessary?
A root canal is a treatment used to repair and save a tooth that is badly decayed or becomes infected. During a root canal procedure, the nerve and pulp are removed and the inside of the tooth is cleaned and sealed.
Root canal treatment becomes necessary when the pulp inside the tooth, which contains nerves and blood vessels, becomes infected or damaged. Pulp damage can be caused by decay, injury or repeated dental procedures on a tooth. If the pulp is not removed, it can become infected by bacteria and cause abscesses or cysts to form around the root of the tooth. The infection can spread through the root Canal system of the tooth to other areas of your mouth causing pain, sensitivity or even death of tissue. Root canals are an effective way to save teeth that have been damaged by infection or decay.
How is root canal treatment performed?
A root canal is one of the most common dental procedures. It is also one of the most misunderstood. Many people believe that a root canal is a very painful experience. The truth is that with today's technology, root canals are quite simple and usually no more discomfort than having a filling placed.
Root canal treatment is necessary when the pulp (the living tissue inside the tooth) becomes inflamed or infected. The inflammation or infection can be caused by a deep cavity, repeated dental treatment to the tooth or a crack or chip in the tooth. If not treated promptly, the inflammation or infection can damage the nerve and blood supply to the tooth, eventually causing it to die.
What are the risks associated with root canal treatment?
Risks associated with root canal treatment are minimal. In some cases, the treated tooth may become discolored. If this occurs, a tooth whitening procedure may be recommended. It's also important to keep in mind that a tooth that has undergone root canal treatment may become brittle and more susceptible to breakage. As a result, it's important to take care when chewing hard foods and to avoid biting your nails or using your teeth as tools.
if you want to know more visit