Best Dental Clinic in Kodihalli
Trusted and High-quality General, preventive and cosmetic dentistry in Bangalore
Taking care of human health isn't limited to just the body. It includes maintaining healthy gums and brighter smiles. Oral health is increasingly important for the total well-being of the human body. From dental cleanings to checkups and surgeries, oral health matters. Our high- the quality, friendly dental team at All Care Dental Centre ensures healthy teeth and gums at affordable costs. All Care Dental Centre, Best Dental Clinic in Bangalore has deemed facilities and provides popular dental services including Teeth Whitening, Veneers, Dentures, braces and Dental Implant Restoration.
All Care Dental Centre the Best dentist in Bangalore is a multi-specialty dental care provider based in various parts of Bangalore and growing. They provide the best-in-class dental solutions with the help of kind and polite doctors and technicians. The treatments available at All Care Dental Centre are informative and knowledgeable professional remedies that the doctors provide a state-of-the- art infrastructure. The premium dental clinic is headed by a popular dentist and endodontist, Professor Dr MJ Murali. He along with a team of dedicated, passionate, and compassionatestaff members provide world-class general and cosmetic dentistry services.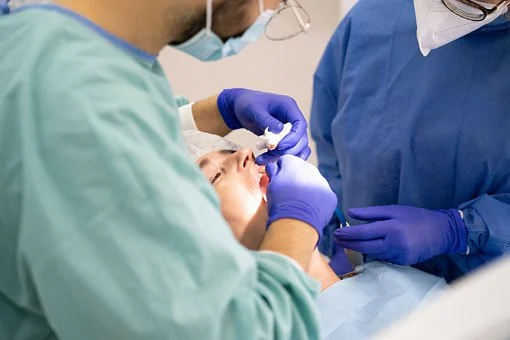 About All Care Dental Centre – Best Dental Clinic in Kodihalli
Our Services
All Care Dental Centre is a top-rated dental care facility providing world-class treatments for
all patients at affordable prices.
Orthodontic treatments
Infection control
Wisdom teeth removal and extractions
Kids Dentistry
Tooth Whitening
Cosmetic dentistry
Root canal therapy
Conservative dentistry
Prosthodontics
Periodontics
Why Choose Us?
Best in class dental solutions
Informative professional treatments
Team of highly qualified dentists and staff members
Advanced level treatment
At AllCare Dental, Best dental clinic in Bangalore we are committed to providing our patients with the best possible dental care. Our clinic is located in Kodihalli, and we offer a wide range of dental services. We provide both preventive and restorative care, and we use the latest technologies to ensure that our patients receive the best possible treatment. We also offer a wide range of cosmetic dental services, and we can help you choose the best course of treatment for your individual needs. Whether you're looking for a simple cleaning or a complete smile makeover, we can help you achieve your goals. Contact us today to schedule an appointment.