You've probably heard from friends or family members about toothaches. The doctor may have told you to have a root canal treatment. All you can do is nod in fear and think about the fact you will need to drill the tooth to stop it from hurting. Root canal treatment is often described as a painful and unpleasant procedure. You start to panic about it, not realizing that it will relieve your pain. What exactly is root canal treatment?
What is root canal treatment and RCT?
Root canal is the term for cleaning the canals within the root of a tooth. Root canal treatment is used to save or repair a tooth that has been severely damaged. The pulp is soft tissue located under the enamel and inside the tooth. The pulp is composed of blood vessels, nerves, and connective tissue. This helps to grow the root of your tooth. Sometimes the pulp can become damaged or cause severe pain due to a variety of factors. The root canal procedure in Best Dental clinic in Indiranagar involves the removal of the affected area of the tooth. The root canal procedure involves removing the affected area of the tooth, cleaning it, disinfecting it, and finally filling and sealing it.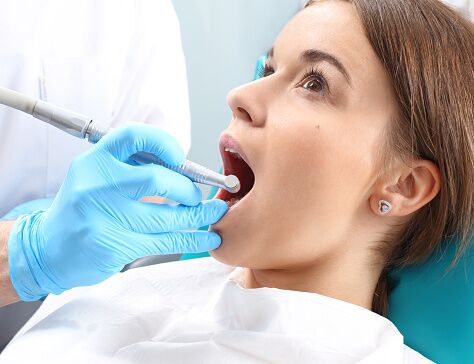 What is Root Canal Treatment?
After root canal treatment or RCT has been confirmed, there are a number of steps you need to take.
To numb the area around a tooth, you will need to start with anesthesia. To reach the pulp chamber, an opening is created through the crown. The pulp chamber is cleaned and then removed from the canals.
The irrigation method is used to clean out the canals and remove any debris.
The gutta-percha is then used to fill the canal with a permanent material. It helps keep the canal clean and free from infection.
To seal the gap, a temporary filling is applied to the gutta percha. The temporary filling is left in place until the permanent filling or crown can be placed.
The crown looks just like a natural tooth, and is placed on top of it. Sometimes called a crown.
Your tooth will continue to function as normal after the cap is removed.
We are the Best Dentist in Bangalore provide best Treatment
To know more visit
Best Dental clinic in Bangalore