Root Canal Therapy is required!
These words might sound frightening. Fear of the pain and the fact that the drill will be required. You might be afraid of incorrect information that you have heard or read from unreliable sources. Your dentist is the best place to get information about root canal treatment.
Allcare Dental, India's largest network for Best dental clinic in Bangalore, will end your wait. We guarantee high-quality dental care!
Professor M J Murali, a top dentist in Bangalore, provides comprehensive patient care in a short time. A dedicated team of administrative and professional staff has been assembled at the Best Dental Clinic in Bangalore to serve both local and international patients. All Care Dental Centre, The Best Dentist in indiranagar offers world-class treatment and personalized attention to patients who arrive from all parts of the region.
Expert dentists at this most trusted dental healthcare brand can treat any dental problem from a toothache to veneers and implants to surgery.
What is Root canal Therapy?
Let's start by understanding the Root Canal.
The crown and roots are what make up a tooth. These roots connect the tooth to your jawbone. The root canal is located between the crown and root. This hollow section of the tooth contains nerve tissue, blood vessels and other cells. The pulp provides nutrition to the tooth and moisture to the surrounding materials. The pulp nerves sense temperature and pain.
Although root canal is a common term for the procedure, it is actually part of Endodontic therapy. "Endo" means "inside", and "odont" means "tooth". It is the treatment of the inside of the tooth. Root canals are performed to treat the infection and remove any bacteria.
Dentist in Bangalore recommend endodontic treatment when the pulp (soft tissue within the root canal) becomes inflamed or infected. The root canal can become inflamed or infected for many reasons. These include tooth decay, tooth loss, tooth chipping, repeated dental procedures, and others. It is important to treat any pulp inflammation or infection immediately. This can lead to pain and even an abscess.
Is root canal therapy or procedure painful?
Root canal therapy is used to treat toothache pain caused by infection or pulp inflammation. Patients report very little pain with modern dental technology, such as laser-assisted rootcan therapy. Anesthesia is also administered prior to the procedure.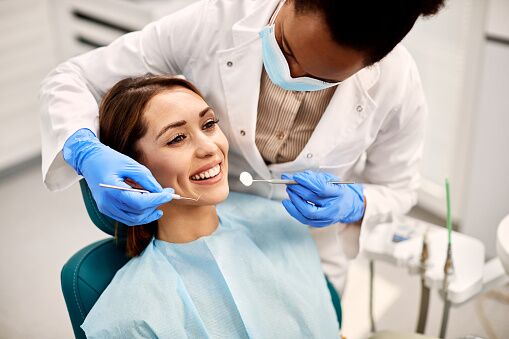 After the initial few days, the tooth and surrounding areas may become sensitive. For pain relief, the dentist may prescribe over-the-counter medications. After treatment, you may feel some sensitivity or slight pain. If you experience severe pain, pressure, or pain lasting more than one week, contact your dentist.
Root Canal Therapy Costs in Bangalore, India
Root Canal Treatment costs in Bangalore are between INR 4,000 and INR 10,000. Costs can vary depending upon many factors, including the condition of the patient, the complexity of the case and the treatment method (Traditional or Laser Assisted Dental Therapy).
to know more visit Allcare dental centre