Because your dentist is an important member of your family, he can not only treat your severe toothache but also as a doctor. Like your family doctor, a good dentist is someone you can trust, who knows you well, and is familiar with your family history. Because he is kind, patient, and caring, you should feel at ease with him. His experience and skills are valuable, as is his staff. You should find him affordable. Before you try a new procedure, it is important that you discuss all financial and procedural details.
Your dentist's skill is the most important thing you should know. When a dentist treats a patient, it is important to assess his comfort level. This information can only be gathered from patients, particularly those who have been treated for a long time. This is why you should know the dentist's experience and your age.
Ask the dentist if he is compassionate and understanding towards his patients. You should feel comfortable talking to him about any pain or discomfort you have. The staff should support his good chair-side manners, especially if you need to visit the dentist often. Your dentist should treat you the same as your dental team, and you should build a trusting relationship with him and his staff.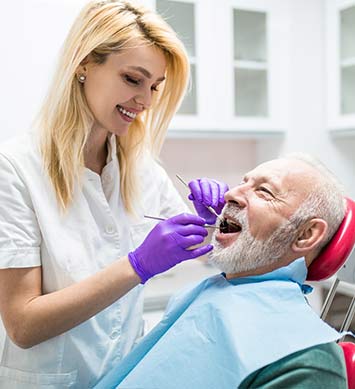 A dentist should be a patient-oriented man. He should also be willing to help the patient and think about his well-being. He should not only provide the right treatment but also explain the reasons behind each procedure to you. You should discuss all options with him, because there are so many other treatments for dentistry than medicine.
It is also important to consider the cost of treatment. The patient should know the cost of treatment. The dentist should inform them well in advance about the estimated costs. Although cosmetic dentistry, bridges, and crowns can be costly, it is up to the dentist to inform the patient about the costs before they begin.
A lot of people, especially children, have an inert fear about visiting the dental clinic in Indiranagar. We often avoid a visit because we fear the idea of going to the dentist's chair. This could be because of a bad experience. These fears and anxieties can be reduced if you have a good relationship with your dentist.