Best Dental Clinic in Indiranagar
All Care Dental Centre is one of the most prominent dental clinics in Indiranagar and other primary locations in Bangalore. It is a leading dental clinic in Indiranagar that is equipped with industry-leading treatments and advanced pain-management technology.
Our dentists guarantee the best dental care for you and your family.
At AllCare Dental, we pride ourselves on being the best dental clinic in Bangalore. Our experienced and certified dentists offer a wide range of dental services, from simple teeth cleanings to complex dental surgeries. We use the latest equipment and techniques to ensure that our patients receive the best possible care. We also offer a variety of payment options, so that you can choose the one that best suits your needs.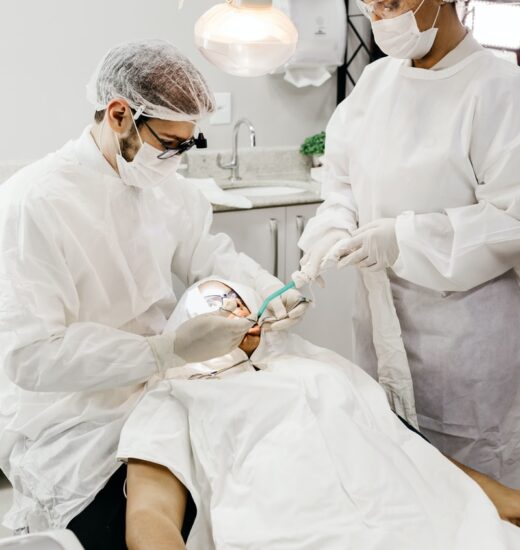 About All Care Dental Centre
All Care Dental Centre is an excellent centre for all-inclusive Dental Care, providing treatments for various dental ailments and cosmetic dental procedures.
Unlike all other dental clinics in Bangalore, the All Care Dental Centre in Indiranagar offers dental treatments using the latest technologies with a high success rate. Our endodontist and implantologist, Professor Dr. MJ Murali, performs challenging dental procedures with the least risk of infection and blood loss, ensuring a painless procedure.
With state-of-the-art equipment for microscopic, laser, and digital dental diagnostics, All Care Dental Centre provides 100% targeted treatments. We have a dedicated team of professionals to deliver professional services using modern facilities like digital imaging, blazers, microscopes, intraoral scanners, and more.
The dental team and support staff present at All Care Dental Centre deals with patients of all ages and take special precautions to make patients comfortable throughout procedures. They promise to provide safe and relaxing treatments
Best dentist in Bangalore team of experienced and qualified dentists who use state-of-the-art equipment to provide the best possible care to their patients. The clinic offers a variety of dental services such as teeth whitening, veneers, crowns, bridges, implants, and much more
AllCare Dental is the best dental clinic in Indiranagar. we are a team of experienced and qualified dental surgeons who provide the highest quality of dental care to patients. We offers a wide range of dental services such as teeth whitening, braces, veneers, and more. AllCare Dental also has a state-of-the-art facility that is equipped with the latest dental technology. We are committed to providing the best possible dental care to its patients.  We offers a variety of payment options and accepts all major insurance plans. AllCare Dental also offers a free consultation to new patients. AllCare Dental is the best choice for all your dental needs.
About Our Services
Cosmetic dentistry
Root Canal Therapy
Orthodontics/ Braces
Conservative dentistry
Prosthodontics
Periodontics or gum treatment
Children dentistry
Dental radiology
All kinds of dental surgeries
Dental implants
All Care Dental Centre provides advanced dentistry using high-quality equipment to provide precise and pain-free solutions.
Why Choose Us?
Customized treatments: We provide personalized Dental Care treatment services that fit all your requirements.
100% doctor support: A doctor provides comprehensive advice and precise treatment for your dentistry.
State-of-the-art treatment labs: Our dental clinic has better infrastructure Labs and operation theatres for your care.
World-class technology: We use advanced technologies for your personalized treatments.
Painless treatment: Our care is concentrated on providing painless treatment for all patients.
Frequently Asked Questions
1) Is a root canal treatment painful?
Root canal treatment might sound scary, but with advanced technology at all Care Dental Centre, you can experience painless and comfortable treatment.
2) Do they perform X-rays during the consultation?
During the consultation, our dentists prefer performing X-rays for a better diagnosis of your dental condition.
3) Which treatments are available in pediatric dentistry?
Dental Services, including preventive Dental Care, dental decay management, crowns, and teen Invisalign, etc., are available under pediatric dentistry.